Ooh! I was looking at some of the old pictures that I uploaded on my
Photobucket account
and found this.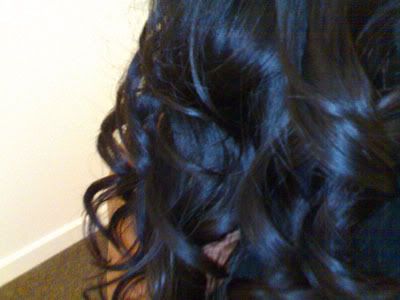 Trin had a voucher for one of those chi-chi hair spa and salon places at Wheelock Place and we both decided to give it a try. An opportunity to have a taste of the lifestyle we can't afford and just enjoy ourselves.
I can't remember what exactly what treatment we chose, probably something to strengthen and nourish our locks, but we were asked how we wanted to style our hair after. I decided to ask the lady to curl my hair with those curling tongs, and this is the result.
As Trin said after we left the salon, "I don't think I've ever seen your hair look so nice before!"